April, 2017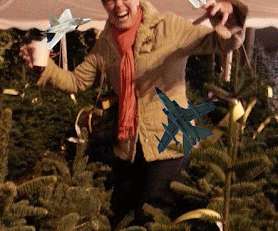 It's hard to be human
Speak Schmeak
APRIL 16, 2017
Pretending to be a giant at the Christmas tree lot Most of my clients aren't afraid of speaking. They're well past the point where they avoid speaking engagements or rush to get them over with.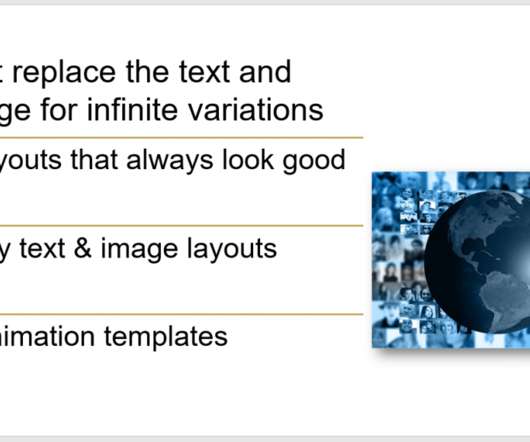 Using a slide layout template for infinite variations
PowerPoint Tips
APRIL 4, 2017
Once you create a great slide layout for a presentation, you can use that slide over and over by changing the text and the image. This technique will save you an amazing amount of time and make your workflow easier. For example, this slide is simple but useful for many situations.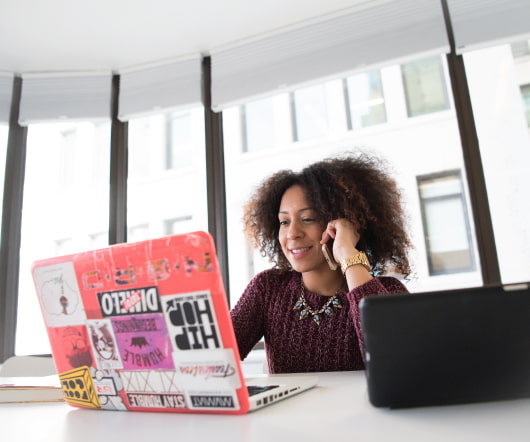 Four Public Speaking Lessons – and a Drone!
Manner of Speaking
APRIL 17, 2017
I recently had the pleasure of spending 10 days in Barcelona for work and pleasure. The first week was spent at IESE Business School where, once or twice a year, I join four others to teach public speaking and communication … Continue reading → Delivery Conor Neill Feedback Florian Mueck gestures IESE pause public speaking Tobias Rodrigues Tony Anagor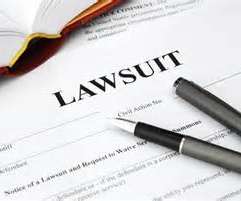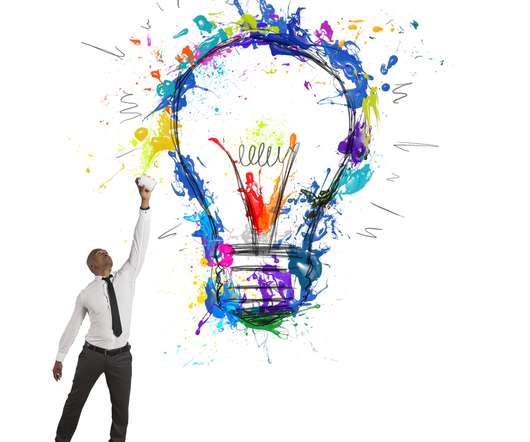 How to inspire others
Kate's Voice
APRIL 12, 2017
What makes a talk or conversation inspiring? Is it magic? Is it power? Is it beauty that inspires? Is it joy, pain, or sorrow? Leaders often feel a need to be inspiring because they want to get people to embrace their ideas and follow their lead.
More Trending