Sat.Apr 15, 2017 - Fri.Apr 21, 2017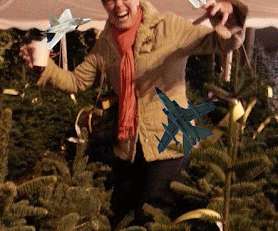 It's hard to be human
Speak Schmeak
APRIL 16, 2017
Pretending to be a giant at the Christmas tree lot Most of my clients aren't afraid of speaking. They're well past the point where they avoid speaking engagements or rush to get them over with.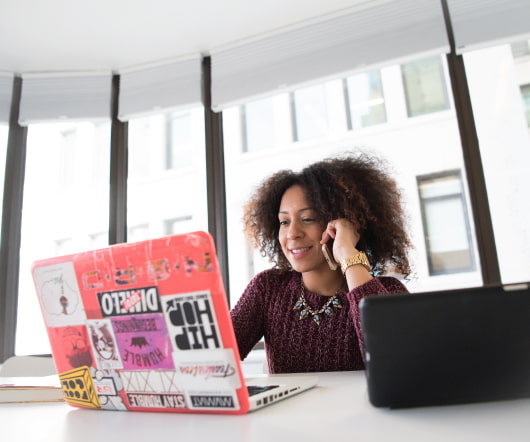 Four Public Speaking Lessons – and a Drone!
Manner of Speaking
APRIL 17, 2017
I recently had the pleasure of spending 10 days in Barcelona for work and pleasure. The first week was spent at IESE Business School where, once or twice a year, I join four others to teach public speaking and communication … Continue reading → Delivery Conor Neill Feedback Florian Mueck gestures IESE pause public speaking Tobias Rodrigues Tony Anagor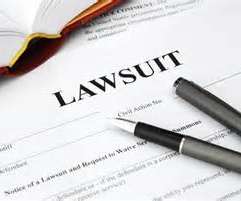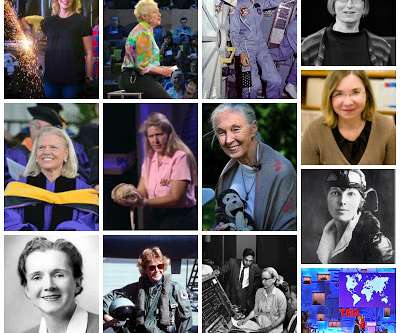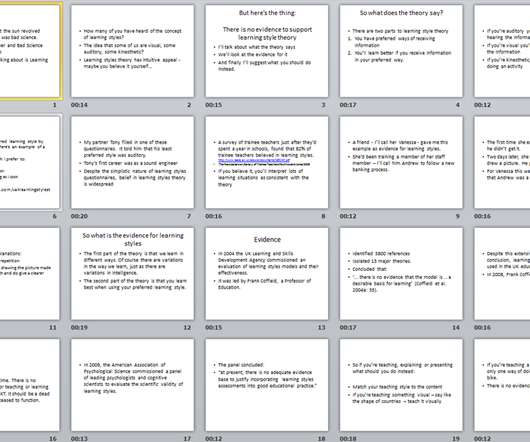 Has PowerPoint sucked you into this trap?
Speaking about Presenting
APRIL 17, 2017
One of the many clever things that PowerPoint can do is allow you to dump lots of information into it. Unlike your human audience, you can just keep on adding information into a slide and the font size will adjust to allow as much information as you like.
More Trending