Mon.Apr 30, 2012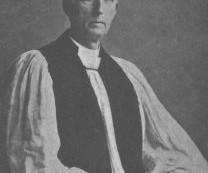 Quotes for Public Speakers (No. 130)
Manner of Speaking
APRIL 30, 2012
Alexander Gregg (1819 - 1893) American Clergyman. " — Alexander Gregg. Filed under: Quotes for Public Speakers.
Ancient Danish monarch: Alive and well in Paris
The Presenter's Blog
APRIL 30, 2012
Paris is becoming politically plastered. Last-minute election posters are popping up everywhere. But guarding it against what exactly? With France's two coastlines being south and west, the threat indicated must lie in one or both of these directions. and America. In either interpretation, the story didn't end well.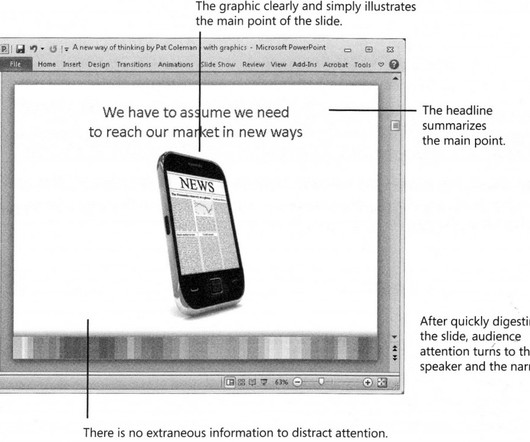 From the vault: Easy ways to avoid copyright problems with your slides & handouts
The Eloquent Woman
APRIL 30, 2012
(Editor's note: This 2010 post has been updated and is still essential today--a trainee just asked me a similar set of questions last week!) An event planner I know emailed me this week to ask about a speaker's upcoming event. Especially if we're giving it out as handout material? Here are some of my favorites: Give up the paper handouts.
Why – and How – Your Audience Matters. 5 Blogs. 5 Ideas. 5 Days.
Public Speaking Advice and Commentary
APRIL 30, 2012
The first question you should ask when preparing a presentation is, who's my audience?    But that question requires more than a one-word answer.    It's the beginning of an exploration of the exact circumstances of your audience – who, what, when, where, and why – everything about them you can determine.    04.
More Trending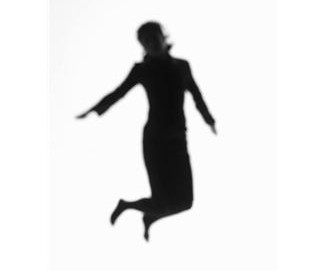 " Mad Men" - Women power, though not official
Jane Genova: Speechwriter - Ghostwriter
APRIL 30, 2012
"Mad Men" is set in pre-feminism days but nevertheless the power of women is dominating what is.   One is a strength in promotions.